Please follow and like us:
What happens if for some reason you find yourself with a pile of wooden pallets? Perhaps you've had a delivery and they were left behind, perhaps you saw them in a friend's garden and felt compelled to take them home. For the creative and the resourceful these functional wooden pallets can be transformed into a whole host of great looking garden furniture.
Outdoor Pallet Furniture Plans-
1. The Basic Pallet Table
With remarkably little effort, your wood pallet can become a garden table. You can stack them up on top of one another to make a high table, put them on legs or just have one low pallet as a coffee table. Then keep the wooden rustic look or paint them in whatever colour you fancy.
---
2. Pallet Wine Bar
This fantastic idea is ridiculously easy. Although there are a number of different variations that you can create, you can build a very simple design if need be! At a minimum, you will need 2 pallets, and a choice of paint possibly! Pallet Wine Bar, done. Perfect for your next summer barbecue.
---
3. A Little Bit More Of A Garden Sofa
With a little bit of carpentry, you can add a back to your garden pallet sofa. Stack up your pallets as before and then stand another lengthways on its edge to act as the back of the sofa and fix it on. If you cut the back pallet to the size you can also fit it at a sloping angle for a more laid back approach.
---
4. Round Your Table Off
Draw a large circle on your pallet and then cut it to shape to create a round table. Again, you can fit the pallet on to legs, stack it up on another or have a low table and decorate it as you choose.
---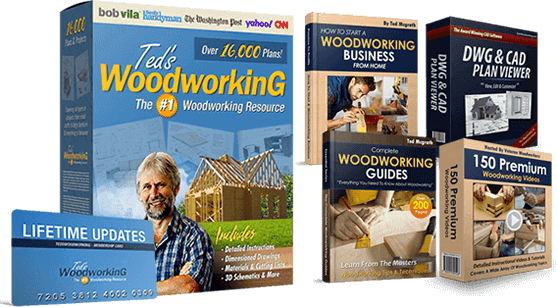 5. Relax In Style On Your Pallet
What about a pallet sun lounger? Pallet beds are easy and you can enjoy a single or a double depending on how many pallets you have to spare.
---
6. Frame It
Cut down your pallets and use the wooden slats to form a picture frame for your garden. Hang an external mirror or perhaps just frame a particular feature in your garden like a plant growing in a wall.
---
7. Turn Them Into Planters
Again with some basic DIY skills, you can cut your pallets down to size and using any spare slats as a base, cut the parts into long rectangular shapes to form a planter. You could even use them as a rustic window box.
---
8. Using Them As Steps
You could just stack the pallets on top of one another, cutting them to size to form steps or you could be more technical in how you create your pallet steps but one thing is for sure, rustic wooden steps will make a great feature for your garden. Place different pots on them or cushions to turn them into quirky seats, or you could actually use them as steps.
---
9. Wooden Pallet Drinks Rack
When entertaining your guests, why not make a drinks rack/shelf out of your unused wooden pallets?! Perfect for holding bottles of wine, (or whatever your choice of tipple is!) as well as glasses and corkscrews!
---
10. Use Your Pallets As Shelving
If you take your pallets apart the wooden slats can be put to all sorts of uses. Start simple by making wooden garden shelves with them. You could do this in your shed for storage or attach to a garden wall for decoration.
---
11. Turn Them Into Screening
If you have an unsightly area in your garden, perhaps your compost heap or lawn cuttings, why not turn your pallets into a natural garden screen by standing them up on end. Again, you could leave them natural, paint them green or any colour and you could also hang planters from them for even more appeal.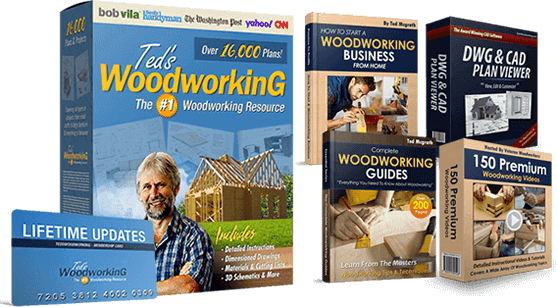 ---
12. Swinging Into Action With Your Garden Pallets
Cut your pallet in half (lengthways) and sand it off. Then attach rope or a chain and you have a ready-made garden swing.
---
13. Some Impromptu Decking
How many pallets have you got? Enough to lay them out and form some quick and easy decking in your garden?
---
14. Fencing In
In need of a little fencing or a nice fenced border to an area of your garden? Cut your pallets to shape and hey presto, you have a fence.
---
15. Your Own Piece Of Art
Hang your pallet on a wall and paint it. You could do Picasso, abstract or just write your garden rules on each different slat. It's all about making your pallet your own unique bit of garden art.(source)
---
There are an estimated 2 billion pallets in use and many, many more lying around unloved. They are a simple, easy but fun way to make your garden unique and create some fantastic garden furniture and ideas. Please share your creations with us via our social media sites, or alternatively leave a comment below, and inspire us to get creative with all those forgotten pallets.
Wood pallets are used in lots of DIY woodworking projects like potting benches, patio furniture, porch swings, and compost bins because they're usually free to obtain and can work for many different projects to create something unique. Check out these free pallet plans to see all the possibilities.
But how do you get free wooden pallets? Is there a store you can visit them just hands them over? There probably aren't outlets setup just for giving away wooden pallets, but there are plenty of businesses and maybe some individuals that dispose of them because they have no use for them.
Below are some tips and things to remember when looking for free wooden pallets.
The Smaller the Business the Better
Large businesses may order lots of supplies, and most or all of the shipments may come on wooden pallets. While this sounds like a great opportunity for you to jump in and snag a few dozen or more for your woodworking projects, it probably won't work.
Bigger companies likely already have steps they take to get rid of their unnecessary pallets. A third-party company may come on a schedule to collect and dispose of the waste. It certainly won't hurt to ask, but don't get your hopes up about the big businesses.
The alternative is to seek out small businesses. Due either to a lack of budget for a hauling company or because they don't have the time or other resources to do it, they probably just toss their pallets into the dumpster. They may even lay them out next to the dumpsters so that trash services can pick them up.
Some business that may use pallets include hardware stores, small garden shops, equipment stores, newspaper companies, pet stores, grocery stores, and the like. Any business that has inventory will most likely use palettes.
Striking a deal with the workers/managers of a construction site may be another ideal place to look for free pallets. It's as easy as picking up the phone and asking.
Note: Keep in mind, though, that pallets leaned up against a wall or even sitting next to trash receptacles may not be free for the taking. They probably are, but it's important to ask just to be safe.
Become Your Own Pickup Service
If a small company needs to dispose of their pallets, and you're in need of pallets, the math should be easy: get free pallets while at the same time helping a small business clean up their waste; be the "trash/pickup service" they're in need of.
If you know of some local places that are constantly getting rid of pallets, simply ask them if you can take the load from them. If they're already paying someone to do it, you could always offer to take the pallets at no cost because you like to use them for DIY projects. Any excess you don't use could then be given to someone else that needs them or taken to a dump area.
This type of relationship may transform into something even bigger. They may eventually contact you if they end up having other kinds of waste that you could use for your at-home projects.
Seek Out the Distribution Center
If the company receiving the pallets won't hand them over, you can try working directly with the distribution center that's shipping out the pallets.
They may have tons of pallets that don't work with their machinery, are slightly broken, or don't agree with a standard they require in order to use them. Simply ask them if they can set them aside for you to pick up.
Also, look out for pallet recycling companies. They might be able to give away some pallets to you for free if not for a small fee.
Use the Internet
A good way to find free wood pallets is to form a relationship with individuals that are either looking for pallets (and you can work together) or those that have excess that you could take from them.
Placing an ad on a website like Craigslist is a good start. You can advertise anything you want to get rid of, so long as someone else can provide you with free or cheap pallets. Facebook and other social media sites can be just as helpful as well as the freebie finding website Freecycle.
Something to think about when doing this is that you could make a clean trade. If you have excess stone, unused lumber, garden seeds, or literally anything else that someone may want, you may very well be able to trade them for some free pallets.
Otherwise, someone may just be wanting their pallets picked up and removed, in which case you can take them and use them for yourself. (source)
Please follow and like us: